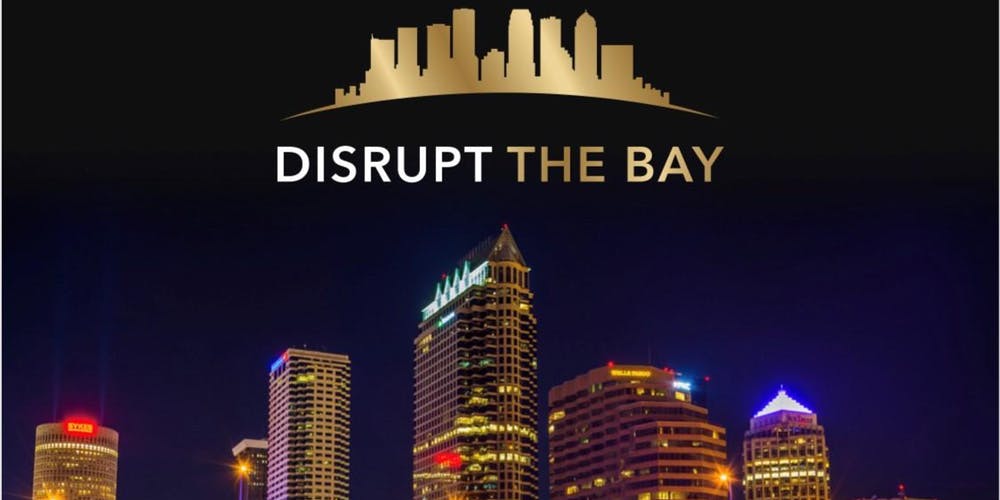 Disrupt the Bay
This coming November, Disrupt the Bay is coming to Tampa. At the University of South Florida, keynote speaker Jay Samit, the international best-selling author of Disrupt You! Master Personal Transformation, Seize Opportunity and Thrive in an Era of Endless Innovation will be inspiring attendees of the technology conference.
Samit will be sharing his experiences as a best-selling author and entrepreneur, as well as how he got to be one of the world's leading experts on disruption and innovation. He will be accompanied by an esteemed panel of health care CIOs, CTOs and CISOs who will be covering topics including Blockchain, AI & Machine Learning, 3D Printing, AR-VR and more.
Attending Disrupt the Bay will benefit all attendees by giving access to extensive knowledge in the technology startup and innovative healthcare technology industries. Attendees will also benefit from networking and collaborating with other industry professionals attending the conference in addition to the panelists and keynote speaker.
Not only is Disrupt the Bay an incredible opportunity to learn about Disruptive Technology in the innovative healthcare technology, and technology startup industries, but all proceeds are going to an amazing cause: kids' cancer research. Proceeds from ticket sales and corporate sponsorships go to Save the Kids, a Florida non-profit funding innovative research designed for kids with cancer.
Disrupt the Bay Ticket Price & Sponsorship Packages
The general admission ticket price is $75, and prices for the sponsorship benefit packages are as follows:
Bronze Package – $1,000 | Includes 4 VIP tickets (a $300 value), an expo booth (a $500 value), company logo and name used in marketing materials and signage
Silver Package – $3,000 | | Includes 6 VIP tickets (a $450 value), an expo booth (a $500 value), company logo and name used in marketing materials and signage
Gold Package – $5,000 | Includes 8 VIP tickets (a $600 value), an expo booth (a $500 value), company logo and name used in marketing materials and signage
Platinum Package – $10,000 | Includes 10 VIP tickets (a $750 value), an expo booth ($500 value), prominent placement of company logo and name used in marketing materials and signage
Presenting – $20,000 | Includes 20 VIP tickets (a $1500 value), an expo booth (a $500 value), exclusive opportunity to present during event, prominent placement of "Disrupt the Bay Presented By…" used in marketing materials and signage
For more information about corporate packages and what they include, visit disruptthebay.org/sponsorship
If you'd like to buy tickets or learn more about the Disrupt the Bay event, please visit disruptthebay.org